Register now to receive these FREE recordings and to be notified about our next Healing With The Masters Summit:
Serving From Your Overflow with Lisa Nichols
Energy Medicine and Quantum Self-Healing with Dr. Sue Morter
Featured Speakers:
(click photo to learn more)

Marianne Williamson

Lisa Nichols

Jack Canfield

Anita Moorjani

Donna Eden

Ram Dass

Dr. Sue Morter

Marci Shimoff

Eileen McKusick

Marie Diamond

Emmanuel Dagher

Mary A Hall

Jarrad Hewett

Debora Wayne

Colette Baron-Reid

Dee Wallace

Christy Whitman

Sonia Ricotti

Dawn Clark
With Host: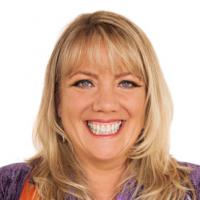 Jennifer McLean
Internationally Acclaimed Healer and Author Creator of the global phenomenon, The Spontaneous Transformation Technique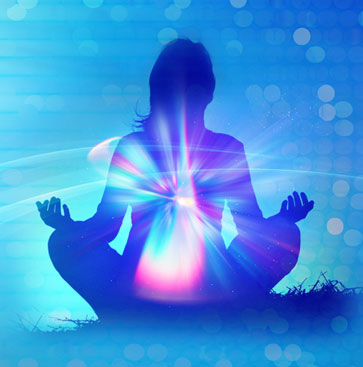 Are you intrigued by self-healing techniques?
Do you want to master the lessons your soul is here to learn, so you can give your greatest gifts and truly flourish in this lifetime?
Maybe you've run out of "traditional" solutions to heal a health challenge…
Or you're experiencing the painful effects of upset during these interesting times we find ourselves in?
Maybe you've tried things like talk therapy and self-help books, yet they aren't resolving these consistent patterns in your life and body?
You've come to the right place.
In the Healing With The Masters Summit series, you'll encounter some of the most accomplished healers and spiritual teachers of our time, all in one place.
You'll receive their transformational wisdom and experience the power of their transmissions and techniques to finally move the needle on what you've been waiting and hoping for.
"Healing with the masters" literally means that you'll receive a healing in every session… from energy medicine to spontaneous transformation techniques... to epigenetics... to sound vibration and electric biofield tuning… and more.
Many of these profound teachings are only available when you take a full course or workshop with these luminaries!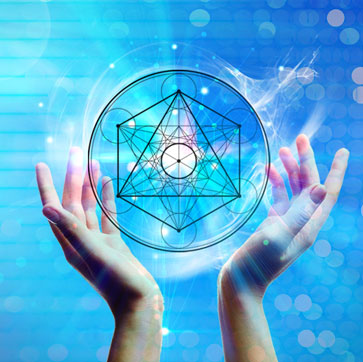 So this is a rare opportunity to receive real healing FREE.
This is also your chance to find the right healing master for your specific life challenge during this series.
Whether you're seeking relief for chronic pain, anxiety, depression, or trauma... wanting to resolve financial debt or overcome a scary diagnosis... or hoping to find a direct path to your intuition and your soul's wisdom...
... be prepared to experience new quantum levels of energetic, emotional, physical, and spiritual healing.
PLUS, you'll experience self-healing techniques and methods you can apply right now to create total wellbeing, raise your vibration in the face of challenges, and manifest the health, life, and abundance you desire.
Empower Your Inner Healer & Activate Your Intuition
You're being called to heal your wounds, vibrate your soul's essence, fill your spiritual cup, and express your highest gifts.
To guide you, we've gathered 20 master teachers, from world-renowned spiritual teachers and healers like Marianne Williamson and Ram Dass, to energy medicine pioneers such as Donna Eden, Dr. Sue Morter, and more.
Here's some of what our brilliant speakers are sharing with you…
| | |
| --- | --- |
| | Marianne Williamson reveals the principles and transformational properties of love in modern times... that makes THE difference in your life. |
| | Prepare to grab a tissue and be inspired as Lisa Nichols, a master of the art of self-care, reveals how to truly fill your cup as you're serving others. |
| | Discover true honest-to-goodness bliss as you embody Jack Canfield's highly effective Success Principle practices. |
| | Anita Moorjani shares her breathtaking story of overcoming cancer after a near-death experience — when doctors said it simply wasn't possible. |
| | Be introduced to holistic healing and receive key energy medicine exercises that healed Donna Eden's terminal diagnosis. |
| | Experience the field of unconditional love... and learn how to live in loving awareness with Ram Dass. This is a "don't miss" session! |
| | Become a magnet for miracles with Marci Shimoff's proven formula for recognizing what's sabotaging your happiness. |
| | Join Dr. Sue Morter as she takes you beyond the mind... to become a master of your own energy. |
| | Sonia Ricotti, the popular Queen of Bouncing Back, uncovers THE FORMULA for being unsinkable no matter what happens in your life. |
| | Shift your body's electromagnetic template and dramatically increase your wellbeing, with Eileen McKusick. |
| | Learn Feng Shui and dowsing practices to get the energy flowing in your life through balancing your home and office — with Marie Diamond. |
Remove Energy Blocks & Tap into Your Joy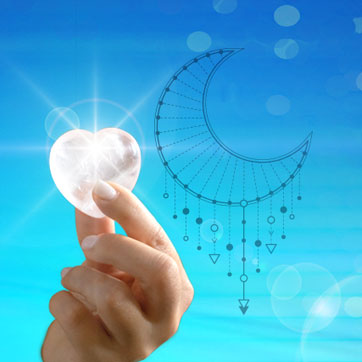 Imagine rewiring your energy body... overcoming patterns, survival mechanisms, illness, lack, and limitation… and awakening a whole new perspective AND possibility for your life — all with the expert guidance of true masters.
Yes, you can release old patterns and subconscious limiting beliefs — and claim your authentic power…
This is your moment to finally and permanently transform the deeply hidden material that you've been unknowingly activating.
Are you ready to move into a state of grace and power that supersedes anything that is confrontational, in dissonance, or upsetting in your life?
In this groundbreaking series, you'll:
Experience what it's like to be in your power, connected to your soul's wisdom
Heal old wounds in the moment… and deepen your spiritual journey and capacity to love
Receive proven techniques to remove blocks in your energy system, and get your soul energy online
Begin to move beyond your conditioned limited instincts and into your full intuition
Gain insights into how to cultivate deeper self-love and self-worth
Apply new tools to lower stress and increase your vitality
Discover wisdom to become an energy master and create a vibration for abundance and love
Connect with your most Divine self... to heal, expand, and thrive beyond anything you've ever experienced
Transform survival-based patterns, get crystal clear about what you want... and focus your attention on that
Experience practices for aligning with the greatest vision you have for your life
… and much more!
This series will support you in accessing and healing this material that has, unknown to you, been affecting your ability to create what you truly desire.
Healing With The Masters was originally created by our series host Jennifer McLean — one of the first virtual conferences to gather leading spiritual teachers, energy healers, and other luminaries... all in one place.
And now, Jennifer is partnering with The Shift Network to bring YOU today's top healers in these unique times, delivering the newest, most advanced insights and healings…
Jennifer McLean is an internationally acclaimed healer, author, speaker, edge-pusher, and transformational change agent.
Jennifer, the creator of the renowned Spontaneous Transformation Technique, has hosted Healing With The Masters for 17 seasons of profound shifting…
She has helped countless individuals transmute their deepest fears, blocks, and old beliefs into new levels of alignment, growth, health, wholeness, and abundance.
Sign up for this life-enhancing series to heal your mind-body, tap into your intuition and soul's wisdom, and call in exactly what you most desire.
Watch what some of today's leading master healers have to say about Healing With The Masters.
What People Are Saying About Series Host Jennifer McLean...
"… inspired and so valuable."
Jennifer's witty interview style, along with her ability to read her audience's energy and provide what they need in the way of questions and answers, is inspired and so valuable. It is also inspiring to hear about her journey, which mirrors that of so many of us.
— Anne B.
"What sets you apart is your skill as an interviewer."
I want to thank you for such a wonderful, enlightening series. You are an amazing talent, a conscious communicator and simply a joy to listen to. Truth be told, I have heard some of your interview subjects before, but never with such enjoyment while absorbing insights and wisdom. What sets you apart is your skill as an interviewer. You bring out the best in these mentors, disarming them with a delightful combination of playfulness, awareness, focus, and clarity — and as a consequence your subject's genuineness shines through. I truly see a difference in the quality of the content when you are at the helm, as you are a generous advocate for both the listener and the mentor.
— Michele O.
"... thank you again for this amazing series…"
Just want to thank you with a very open heart for your work in bringing these interviews to the world. I listen to the recordings and have to say how very much I have got out of them and how confirming they are that all the feelings happening right now are all on track. So many opportunities are opening up for me right now, it is wonderful. So thank you again for this amazing series and the sharing that is taking place on a global and universal level.
— Sarah Collin
"... it is such a strong Love Light that you are giving."
You have delivered so much to those of us on your subscriber list with no strings attached. I am continually amazed with what you offer us on every call, every email, every contact that we have with you. And then to provide us the Soul Songs, then allow us to download them to listen to at any time, I am so AMAZED! I hope you know what you are doing for all of us, it is such a strong Love Light that you are giving, I can't even tell you! My Soul is truly touched!
— Koni
"... you bring an integrity and authenticity…"
I want to thank you for many, many wonderful speakers and the information you are providing, but also for your style. I have listened to many teleseminars over the past two years, but you bring an integrity and authenticity to your show that I don't find very often. I appreciate that I am not bombarded with affiliate marketing products that many other teleseminar series push (and I did buy some products). I hope that other people will begin to model your success and see that it can be done in a more empowering way.
— Wendy Krueger
Co-Sponsors